My exboyfriend is now my landlord. He got so sick of me that he bought out the remainder of the lease in order to free himself up to move into an apartment this weekend. I will continue to live in the house by mahself until the lease is up in April, but I still have to show it, as it's still up for rent. If someone decides to rent it, I have to get the fuck out, which is causing me stress. Also causing me stress is picking up all the utilities and the loss of the dog, Angel:




I love her dearly. I loved my boyfriend dearly. I wish him all the best in life. This is the first breakup I've had where I've not wanted to get on a plane and kick the ex in the balls and mace him in the eyeballs. Speaking of distance, my new boyfriend is 200 miles south of me. He's a secretive guy, so I will only show you him behind his wall of hair: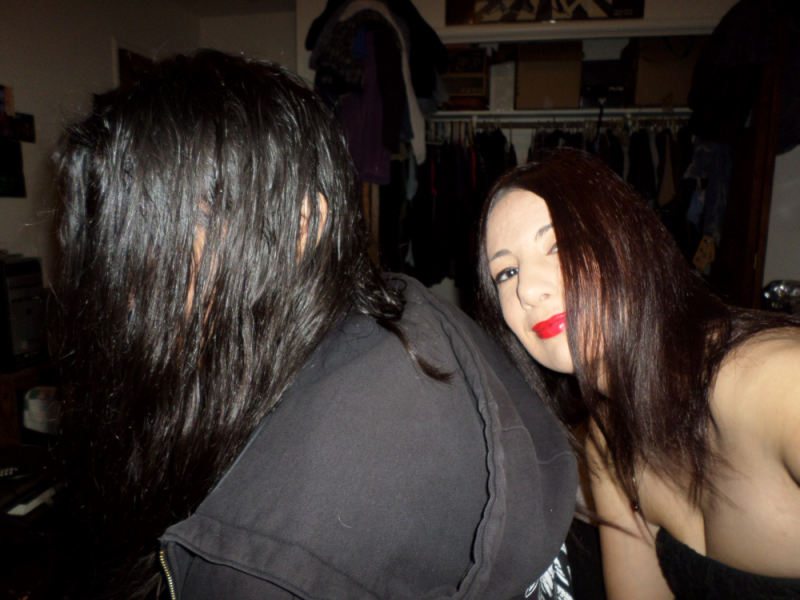 We are going to spend time together around the holidays, as I have some time off. Unfortunately, I have explicit instructions not to bring him around my family, my brother especially, nor to dinner "or his funeral." Not wanting to see them pull each other's hair, I will honor his wishes. My sister is down for some hanging out, however. Thank you, sissy.